There are five gubernatorial candidate from the Labour Party in Ogun State
A former commissioner in Ogun State under the immediate past administration, Lekan Tejuoso, has joined the list of governorship aspirants under the newly introduced Labour Party in the state.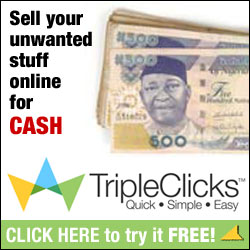 Mr. Tejuoso was the commissioner for development under the former governor, Gbenga Daniel's administration.
He announced his governorship at a workshop for journalists held at Sagamu town of the state.
"I want to tell this gathering that have concluded plans to contest for the governorship race under the banner of Labour Party. And I am also informing my colleague aspirants about this my intention," Mr. Tejuoso declared.
With the entry of Mr. Tejuoso into the gubernatorial race, the Labour Party now has five governorship aspirants. They are Sarafa Ishola (a former minister), Abiodun Akinlade (a serving member of House of Representatives, Sina Kawonise,(the General Manager, Compass Newspaper) and Gboyega Isiaka (a chartered accountant).
All five aspirants are widely seen as Mr. Daniel's political sons. Since none of them wants to step down for the other, they have all resolved to slug it out at the party primaries.
Mr. Tejuoso, who hails from the Central Zone in the state, said he is qualified to contest contrary to insinuations that the governorship slot had been zone to the West Senatorial District.
He said since the party constitution does not limit the race to any zone, there was nothing stopping him from slugging it out with other aspirants. He expressed optimism about his chances at the party primaries and general election.
Premium Times
If you enjoyed this post please share with your friends using any of the social networks below. Thank you.
FREE NEWSLETTER SUBSCRIPTION
Be the first to know. Get latest news updates, breaking stories, happenings, new job alerts, and more.